Give
Giving is a fundamental part of a healthy, full life.
Don't Just Be A Go-Getter. Be A Go-Giver.
Thrive
Foundation
The Thrive Foundation is a 501(c)3 organization that brings free Thrive trainings to nonprofit and civic leaders who are on the front lines of service to others and at particular risk of burnout. The Thrive trainings teach these leaders that when they put their own oxygen masks on first, they are more effective at helping others.
Thrive Global's Nonprofit Trainings
Thrive Global is proud to support nonprofit organizations including Khan Academy, Global Citizen, Alliance for Children's Rights, EduCare Foundation and Lean In with free trainings to enhance well-being and performance.
Interested in bringing Thrive to your nonprofit?
Email us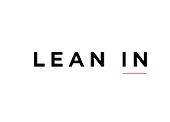 "

The training was truly an eye opener as it reminded us of the importance of living out our true purpose, and doing so in a way that will ensure our team is sustainable in the long-term.

"
Journal
Why Giving is
Good For You
Whether it's volunteering, donating or just smiling at someone on the street giving is a scientifically-proven way to increase your well-being. Read more stories at Thrive Global's Giving section.
[email protected]
Mayors
Thrive Global is pleased to be working with the following U.S. mayors and their teams to support civic leaders on the front lines of serving others, beginning with:
Marty Walsh
Mayor of Boston
Betsy Hodges
Mayor of Minneapolis
Libby Schaaf
Mayor of Oakland
Jorge Elorza
Mayor of Providence
"

I have seen firsthand the hard work that non-profit and public sectors employees put into their work and I know that providing them with the resources and trainings they need is critical to supporting their quality of life both at work and at home.

"